Given the current bullish trend and the contrasting monetary policies between the Federal Reserve and the Bank of Japan, the USD/JPY pair appears to offer a good buying opportunity in the short term, especially before the release of pivotal U.S. economic data. Always remember to manage your risk effectively.
Key Highlights
USD/JPY hovers around mid-146.00s, just short of its November 2022 peak.
Federal Reserve's hawkish outlook amplifies U.S. Dollar strength.
Bank of Japan's dovish stance provides contrast, bolstering USD/JPY.
Markets keenly await U.S. economic data, including the pivotal NFP report.
The Backdrop: Central Bank Policies Drive USD/JPY
As the trading week commences, the USD/JPY currency pair navigates a narrow trading range around the mid-146.00s, closely approximating its highest level since November 2022. The contrasting monetary policy stances from the Federal Reserve and the Bank of Japan serve as critical drivers for the pair's momentum.
The Fed's Hawkish Impulse
The USD continues its rally towards a three-month zenith, largely propelled by hawkish comments from Federal Reserve Chair Jerome Powell at the recent Jackson Hole Symposium. Powell hinted at the possibility of additional rate hikes to counter persistent inflation, thereby consolidating market expectations for another 25 basis points increase by year-end. This stance has maintained elevated U.S. Treasury yields, effectively reinforcing the U.S. Dollar's appeal.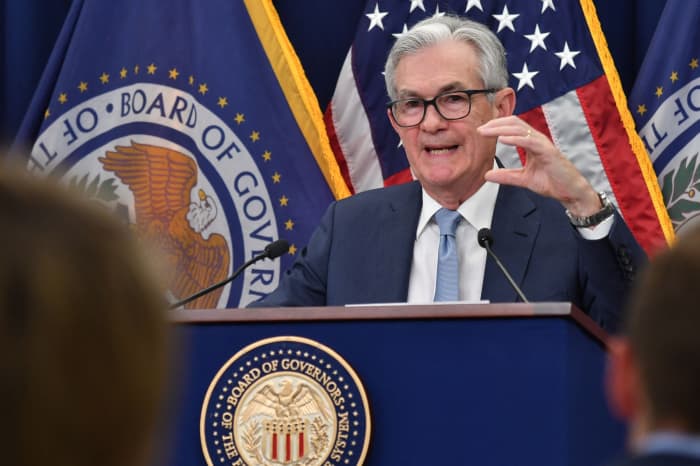 Bank of Japan: A Contrasting Approach
Conversely, Kazuo Ueda, Governor of the Bank of Japan, indicated that Japanese inflation remains below the 2% target, signaling a sustained dovish monetary policy. This divergence between the Fed and BoJ policies lends additional support to the USD/JPY pair, although fears of market intervention act as a check on its upward trajectory.
Near-Term Outlook
Despite these contrasting central bank perspectives, the overall market sentiment suggests that USD/JPY may continue its upward trend. Any significant pullback could likely be viewed as a potential buying opportunity. With no critical U.S. economic data slated for release on Monday, the pair's next moves might hinge on U.S. bond yields and key macroeconomic indicators due this week, such as the highly anticipated Non-Farm Payroll (NFP) report.
Technical Insights
The USD/JPY currency pair is currently oscillating between 145.70 and 146.50, eyeing a test of its yearly high of 146.56. Resistance levels are seen at 147.00, followed by the November 3 high of 148.45. The pair's trajectory is further corroborated by a positive trend in the U.S. Dollar Index, which currently sits at 104.360, gaining 0.35%, underpinned by rising U.S. Treasury yields.
Given the preceding factors, traders should keep a keen eye on upcoming U.S. economic data, particularly the NFP report, to gauge any shifts in the pair's medium-term outlook.
TRADE IDEA DETAILS
CURRENCY PAIR: USD/JPY
CURRENT TREND: Bullish
TRADE SIGNAL: Buy
👉 ENTRY PRICE: 146.20
✅ TAKE PROFIT: 148.40
❌ STOP LOSS: 145.50
ANALYSIS:
The USD/JPY is in a bullish trend, supported by diverging monetary policies between the Fed and the BoJ. Technical resistance levels are identified at 147.00 and 148.45, while the U.S. Dollar Index is at a strong 104.360. This suggests that the pair could extend gains in the short term.
TRADE PLAN:
Monitor the pair around the 146.20 entry point.
Place a Take Profit at 148.40, just below the technical resistance at 148.45.
Set a Stop Loss at 145.50 to minimize risk.
Review trade if U.S. NFP report shows unexpected figures.