In a significant financial move, Jack Ma's family trust is set to sell a substantial number of shares in Alibaba Group Holdings. This decision, disclosed in recent regulatory filings, is not just a simple transaction but a signal that resonates through the corridors of global e-commerce and investment sectors.
During the time when Xi Jinping was participating in the APEC summit in San Francisco, a notable financial event unfolded. The family trust of Jack Ma, a renowned Chinese billionaire, executed the sale of 10 million shares in Alibaba Group Holding. This transaction, amounting to roughly $871 million, carries notable implications.
Firstly, this move suggests a wavering confidence among China's influential figures in the nation's economy. This is particularly striking against the backdrop of Xi Jinping's efforts to strengthen Sino-U.S. relations. The action by Jack Ma's trust casts doubts on the investment climate in China, challenging the optimistic narrative often put forth by Jinping.
Moreover, Jack Ma's decision can be perceived as a significant political gesture, seemingly at odds with Xi Jinping's current strategies. This act fuels conjecture about the political dynamics at play and the possibility of influential backers behind Ma's decision. The context of Xi Jinping's recent overhaul of key military and government positions, including changes in the Rocket Force, Navy, Air Force, Equipment branches, as well as the Minister of Defense and the Minister of Foreign Policy, becomes critical here. Additionally, the unexpected demise of former Chinese Premier Li Keqiang adds a layer of complexity, hinting at internal discord within the Chinese Communist Party's upper echelons.
All these developments converge to raise a pivotal question: Is Xi Jinping's leadership as secure as it appears?
Understanding the Sale
The Details: The trust plans to offload 10 million American Depository Shares, amounting to approximately $871 million. This transaction is scheduled for November 21 and will be conducted by JSP Investment and JC Properties, integral parts of the Ma family trust.
Jack Ma's Legacy: Ma, who stepped down as Alibaba's chairman in 2019, remains a prominent figure in the business world. His departure marked a new era for Alibaba, now under the leadership of Eddie Wu, a long-time associate of Ma.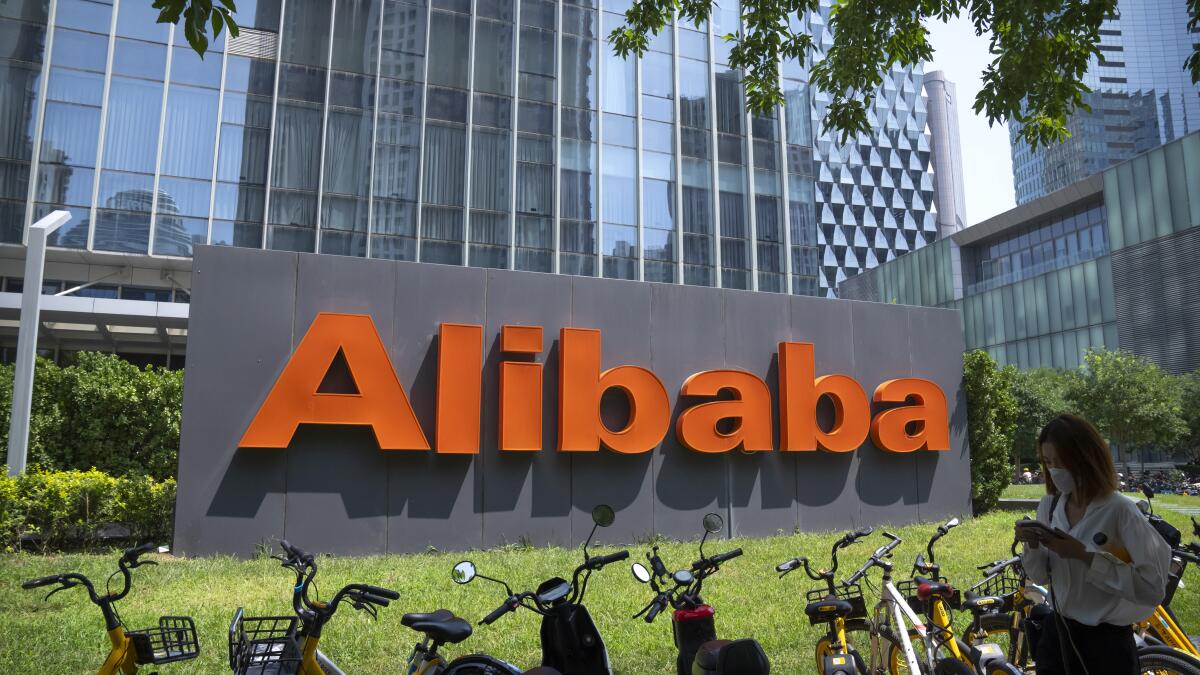 Impact on Alibaba and the Market
Share Price Reaction: Following this announcement, Alibaba's U.S.-listed shares saw a decline of over 3% in premarket trading. This reaction underscores the market's sensitivity to movements by influential figures like Ma.
Analyzing the Timing: This sale comes ahead of Alibaba's quarterly results, a period typically marked by heightened investor scrutiny. The decision to sell at this juncture raises questions about the trust's confidence in Alibaba's short-term performance.
Broader Implications
Market Psychology: The action by a figure of Ma's stature sends ripples across the investment landscape, influencing market psychology. Investors and analysts will likely dissect this move for broader implications on the Chinese tech sector and global e-commerce.
Strategic Shift or Financial Pragmatism?: Is this sale indicative of a strategic shift in the Ma family trust's investment philosophy, or is it a pragmatic decision driven by market conditions and future projections?
Understanding Alibaba's Strategic Decision
The Impact on Stock Value
Alibaba's Hong Kong-listed shares witnessed a nearly 10% drop, underperforming against the broader Hang Seng index.
This decline is a continuation of a downward trend for Alibaba, with U.S.-listed shares also experiencing over a 9% decrease.
The Role of U.S. Chip Export Restrictions
The U.S. has imposed restrictions on the export of advanced chips, notably Nvidia's AI-focused H800 and A800 chips, which are crucial for Chinese tech firms, including Alibaba.
These restrictions have created significant uncertainties for Alibaba, particularly for its cloud computing division, which competes with global giants like Amazon Web Services and Microsoft Azure.
Alibaba's Cloud Computing Aspirations and Setbacks
Alibaba had ambitious plans to list its Cloud Intelligence Group publicly, a move expected to significantly enhance shareholder value.
The shelving of this plan marks a strategic pivot for Alibaba, as it now aims to focus on developing a sustainable growth model for this division.
Alibaba's Corporate Restructuring and Financial Health
This decision comes amid Alibaba's radical corporate restructuring into six individual business units.
Despite the setback, Alibaba reported a net income of 27.7 billion yuan for the September quarter and a revenue of 224.79 billion yuan, indicating a stable financial position.
Chairman Joe Tsai emphasized the company's strong cash reserves and free cash flow, reassuring investors about Alibaba's capability to invest in growth despite current challenges.
Future Prospects and Strategic Initiatives
Dividend Payout and Investor Relations
In a significant move, Alibaba announced its first-ever annual cash dividend, reflecting its commitment to shareholder value.
Strategic Review and Business Prioritization
CEO Eddie Wu highlighted a strategic review, focusing on distinguishing between "core" and "noncore" businesses.
This approach aims at prioritizing research, development, and evolution of products in core areas, while exploring profitability avenues in noncore segments.
The Broader Chinese Economic Context
Alibaba's performance is often viewed as a barometer for the Chinese consumer market.
The company's growth in its major online shopping platforms, despite a challenging economic environment in China, signals resilience and adaptability.
Alibaba and the Future of AI and Technology
Alibaba plans to invest heavily in AI and incubate strategic-level innovative businesses, positioning itself against both Chinese and global tech giants.
The focus on AI and tailored product experiences represents a strategic shift in response to the changing tech landscape.
Conclusion
This move by Jack Ma's family trust is more than a financial transaction. It's a moment that could potentially signal shifts in market trends and investor sentiment. As the global market continues to navigate through uncertain times, such decisions by key players gain heightened significance, offering insights into broader market dynamics and strategic foresight.