Hello Traders, it's Tuesday, January 10, 2022, and we've got the latest market update for you.
Wall Street ended the day mixed, with the Dow Jones Industrial Average falling 112.96 points, or 0.34%, to 33,517.65, the S&P 500 losing 2.99 points, or 0.08%, to 3,892.09, and the Nasdaq Composite adding 66.36 points, or 0.63%, to 10,635.65. Investors are keeping a close eye on an expected speech from Fed Chair Jerome Powell and inflation data due out on Thursday. Money markets currently predict a 25% chance of a half-point interest rate hike in February, down from around 50% a month ago.
It was a good day for riskier currencies, as the Dollar slid to a seven-month low against the Euro and other currencies benefited from China's reopening of its borders. The EUR/USD hit its highest level since June at 1.0761 before settling at 1.0728, adding to last Friday's 1.17% increase. The GBP/USD surged to as high as 1.2195, building on Friday's 1.5% rally, while the Swiss franc jumped 0.82% to 0.9167, its strongest since early March. The AUD/USD rose to $0.6950, hitting its highest level since August 30, and the NZD/USD rallied to as high as 0.6416.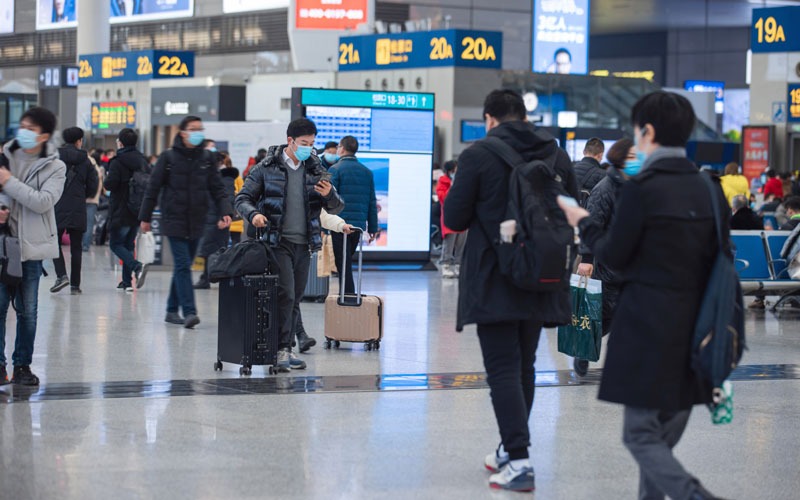 Hong Kong-China border reopening
The moves lower for the Dollar come after the currency posted its biggest quarterly loss in 12 years in the final three months of 2022. This was largely due to market beliefs that the Fed will not raise rates beyond 5%, from its current range of 4.25%-4.50%, as inflation and growth cool. The Fed raised interest rates by 50 basis points last month and said it was likely to keep rates higher for longer to tame inflation. However, last Friday's employment report showed a bigger-than-expected increase in the number of workers and a slowing in wage growth, while a report from the Institute for Supply Management showed activity in the service sector contracted for the first time in 2-1/2 years in December.
FED Chair Powell
Precious metals had a mixed day, with gold prices cooling slightly after hitting an eight-month high earlier in the day. Spot gold rose 0.3% to $1,870.45 per ounce after reaching its highest level since May 9 earlier in the session at $1,881.5. COMEX gold futures settled up 0.4% at $1,877.80 per ounce. Meanwhile, spot silver fell 0.5% to $23.69 per ounce.
XAU/USD H4 Chart
Crude oil prices rose, with WTI crude up 1.41% to $74.81 per barrel and Brent at $79.73, a 1.48% increase. Bitcoin saw a break-out, rising to $17,406, while Ethereum was up 4.26% to $1,344.74. Of the top 10 blue-chip cryptocurrencies, Cardano performed the strongest, with a hike of almost 17% to as high as $0.346 before easing to $0.316. The entire cryptocurrency market capitalization increased by 3% in the past 24 hours. However, as always, keep an eye on regulatory developments in the coming weeks as they may impact the market.
WTI crude H4 Chart
That's all for today's market update. Tune in tomorrow for the latest news and analysis.

Daniel Ang, who has more than 35 years of experience in the commodity industry, is responsible for providing market updates. He started his career in 1985 when he accompanied a classmate to a job interview and ended up entering the field himself. Daniel has held positions as a gold dealer and futures trader at Standard Chartered Bank and has also founded Traders Academy International. You can look forward to gaining valuable insights from him and the rest of our team. We wish you success in your trading endeavors.