The Federal Open Market Committee (FOMC) is an important body within the Federal Reserve System that sets monetary policy in the United States. As a Forex trader, it's important to pay attention to the FOMC and its decisions, as they can have a significant impact on the market.
The FOMC meets regularly to discuss and decide on monetary policy matters, including setting the target range for the federal funds rate, which is the interest rate at which banks lend to each other overnight. The minutes of these meetings are released about three weeks after they take place and provide an overview of the Committee's discussions and decisions.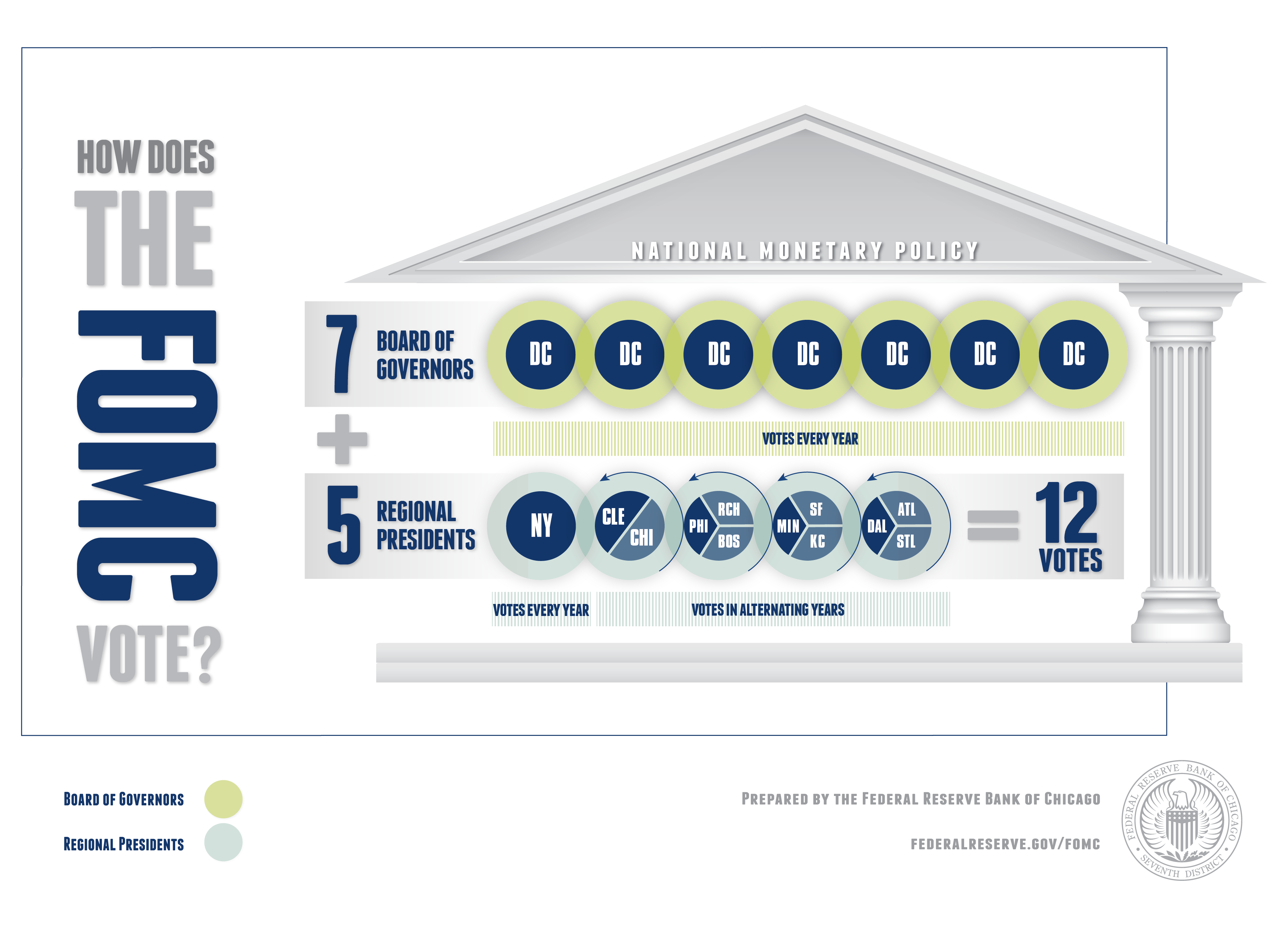 There are several ways in which the FOMC meeting and the release of the FOMC minutes can affect financial markets. For example, changes to the target range for the federal funds rate can influence other interest rates, such as those for mortgages and car loans. Higher interest rates can make it more expensive for companies to borrow money, which can weigh on their profits and stock prices. On the other hand, if the FOMC signals that it will keep rates low to support economic growth, it can boost investor confidence and lead to an increase in stock prices.
In addition to interest rates, the FOMC's decisions can also affect exchange rates and bond prices. Changes in interest rates can affect the value of a country's currency in the foreign exchange market, and they can also impact the price of bonds. When interest rates rise, the prices of existing bonds tend to fall, as they become less attractive to investors compared to new bonds with higher interest rates.
The language used by the FOMC in the minutes can provide valuable insight into the Committee's outlook on the economy and its future intentions for monetary policy. As a Forex trader, it's important to pay close attention to the words and phrases used in the minutes to get a sense of the Committee's thinking.
It's also important to keep an eye on the market's response to the FOMC's decisions. The market may react to the FOMC minutes and any changes to the target range for the federal funds rate, so it's important to be aware of these reactions and use them to inform your trades.
To protect your trades in a volatile market, it's important to use risk management techniques such as setting stop-loss orders or using position sizing to manage your exposure.
In addition to staying up to date with the FOMC and its minutes, it's also important to stay informed about other economic data releases that can impact the Forex market. This can include GDP figures, employment data, and inflation data, among others. By keeping track of these releases, you can get a more complete picture of the economic conditions that may affect your trades.