China advised the US and its allies not to "hype up the crisis" around Ukraine, where Russia has positioned tens of thousands of troops along the border, just days before Russian President Vladimir Putin visits in Beijing for a summit meeting with Chinese leader Xi Jinping.
Wang Yi, China's foreign minister, told U.S. According to a statement released Thursday Beijing time by China's Foreign Ministry, Secretary of State Antony Blinken said during a phone call that all sides should "remain calm and refrain from doing things that stimulate tension."
The U.S. State Department, in its statement dated Wednesday Washington time, said Mr. Blinken underscored to Mr. Wang the risks posed by Russian aggression against Ukraine. "De-escalation and diplomacy are the responsible way forward," it described Mr. Blinken telling Mr. Wang.
The Chinese government is focused on hosting the Winter Olympics, which will begin in Beijing next week. On February 4, Mr. Putin will attend the opening ceremony and conduct a summit with Mr. Xi, which will be the Chinese leader's first face-to-face encounter with a head of state in over two years, and which is intended to cement an alliance between the two U.S. foes.
China, Russia, and Iran held combined naval training in the Gulf of Oman last week, after China-Russia naval drills off Russia's Far East coast in October and bilateral military drills in northwest China in August.
Chinese Foreign Ministry spokesman Zhao Lijian said Thursday at a regular briefing that "China and Russia see each other as a priority in our respective diplomacy."
"There is no ceiling to China-Russia mutual trust, no forbidden zone in our strategic cooperation and no limit on how far our longstanding friendship can go," Mr. Zhao said.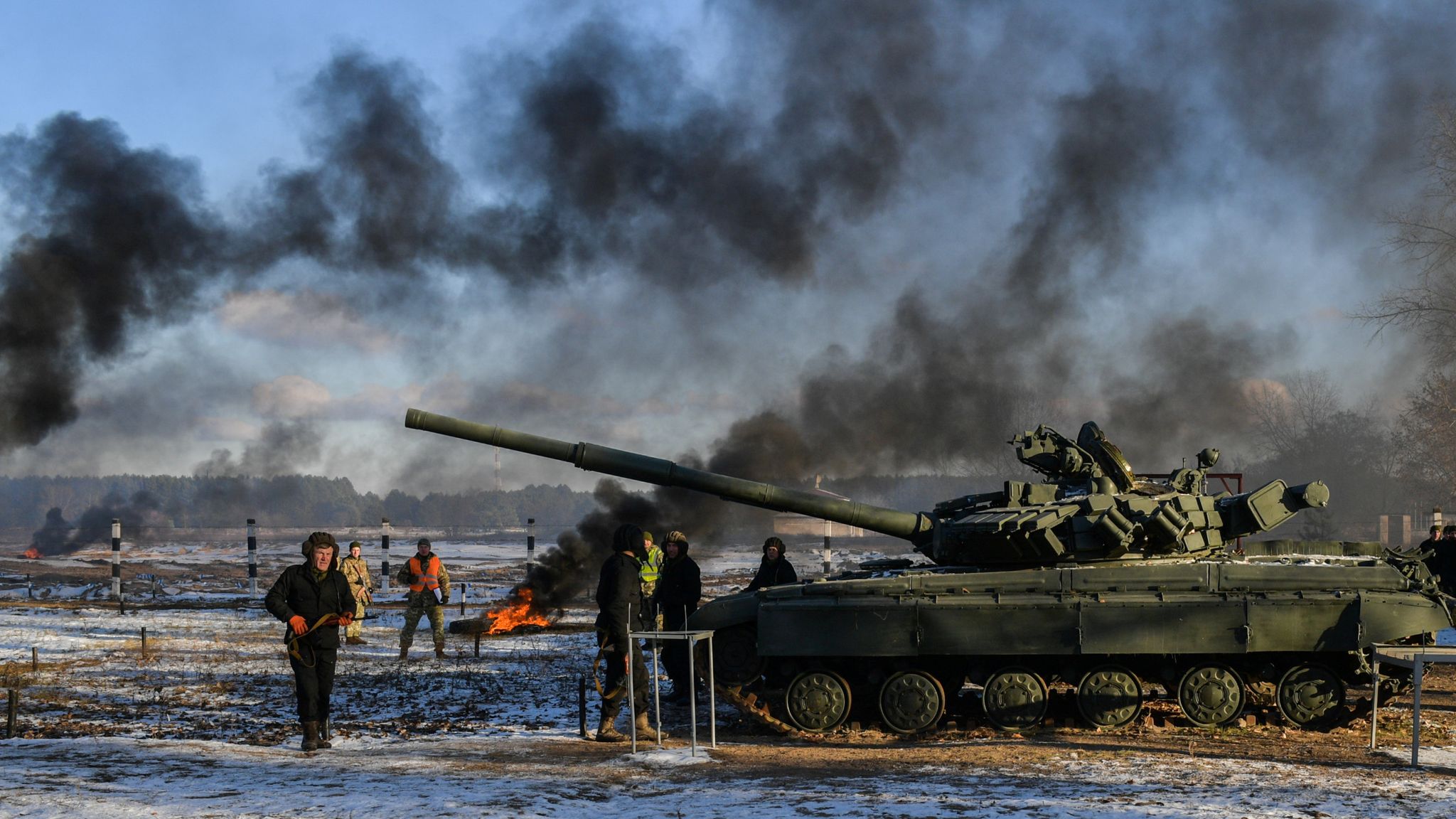 The phone call came after the Biden administration delivered written proposals to Moscow on Wednesday aimed at avoiding military confrontation in Europe, though they did not directly address Russian demands that the North Atlantic Treaty Organization deny Ukraine membership and cut military ties with Ukraine and other former Soviet Union.
Mr. Wang said Beijing would support a solution in Ukraine that was "in line with the direction and spirit of" internationally-backed cease-fire agreements signed in 2014 and 2015 between Russia, Ukraine and Russia-backed militants in eastern Ukraine that sought to restore order along Ukraine's eastern frontier with Russia.
Separately, Mr. Wang demanded that Washington stop what he described as interference with the coming Olympics in Beijing and with Taiwan. The separately governed island that Beijing regards as a part of its territory has become a source of contention between the U.S. and China as Beijing sends more of its military aircraft on missions near the island.
Mr. Wang said Washington's attitude toward China hadn't changed substantially since President Biden and Mr. Xi met via videoconference in November.
"The U.S. continues to make mistakes in China-related words and deeds, causing new shocks to the relationship between the two countries," he said.
Messrs. Xi and Putin's planned summit next week will be Mr. Xi's first such in-person meeting with another head of state since Pakistan's president came to Beijing in March 2020, near the beginning of the Covid-19 pandemic.
When China's and Russia's leaders spoke virtually in December, Mr. Xi said the two countries should work together to protect their security interests in the face of foreign interference.