ECB to Study Impact over Fed Policy on Exchange Rate; Said To Query Dollar Weakness Despite Stronger U.S. Economy
ECB balance sheet hit fresh ATH as Lagarde keeps printing press rumbling. Total assets rose by another €8.6bn to 7,024.2 past week on QE. ECB Balance sheet now equal to 69% of Eurozone GDP vs Fed's 35%, BoE's 36% or BoJ's 130%.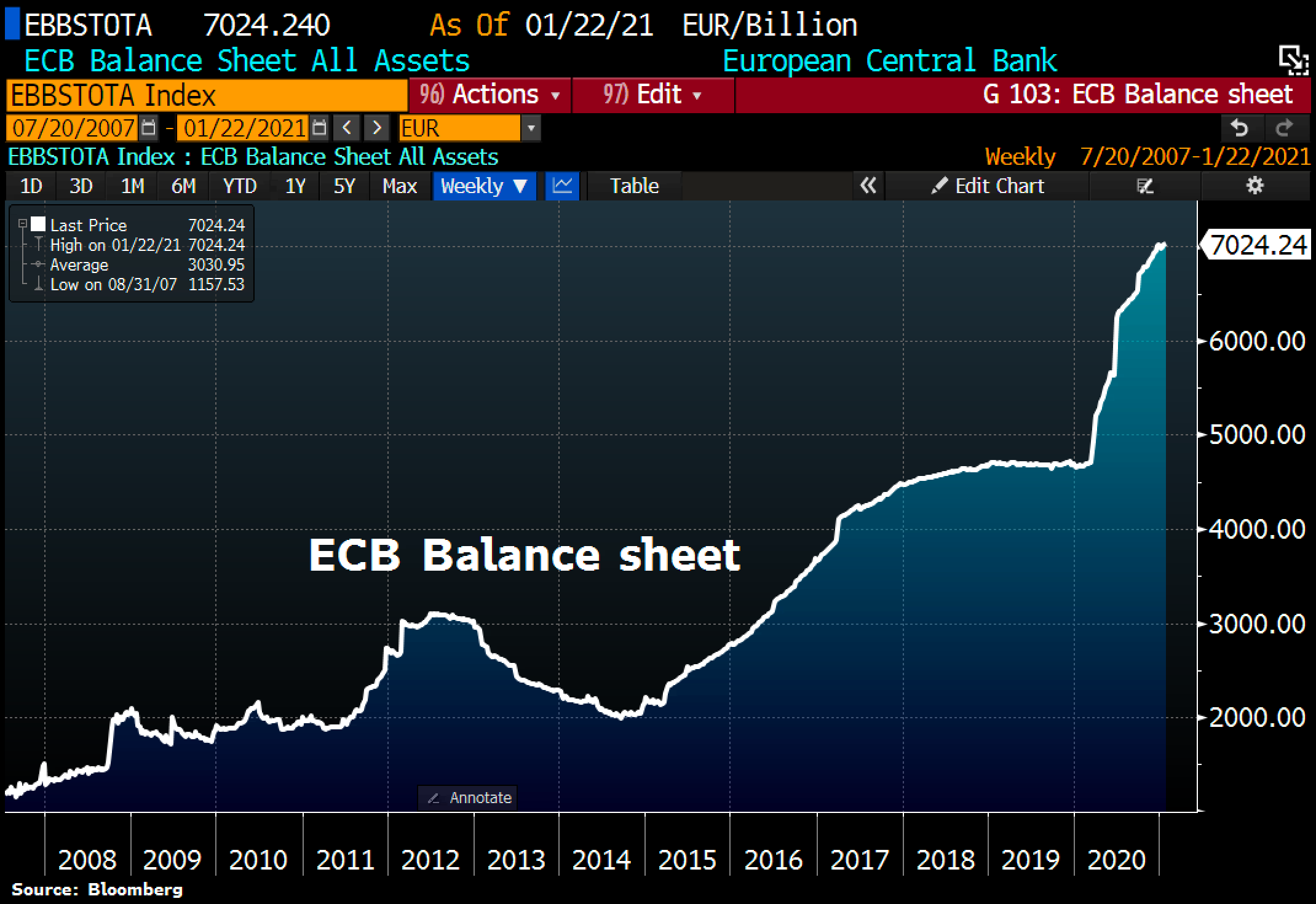 ECB encourages commercial banks to lend, yet are also warning them of potential wave of bad loans/defaults. $EUR banking system is the weakest in the developed world. One good stiff wind will knock it over.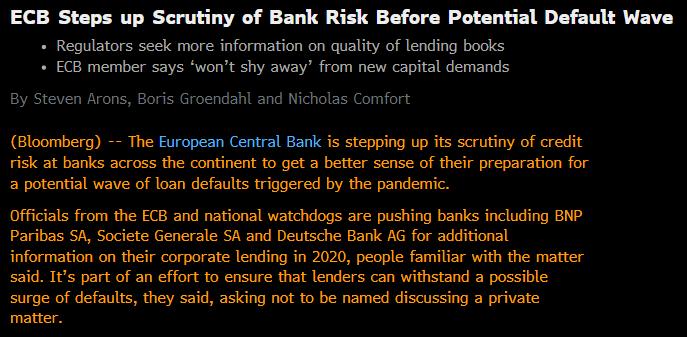 Like Draghi at the ECB before Powell will never raise rates again nor end QE until he's out of office. Fed chair Jerome Powell heads into what could be his last year in the role, determined not to repeat a QE mistake.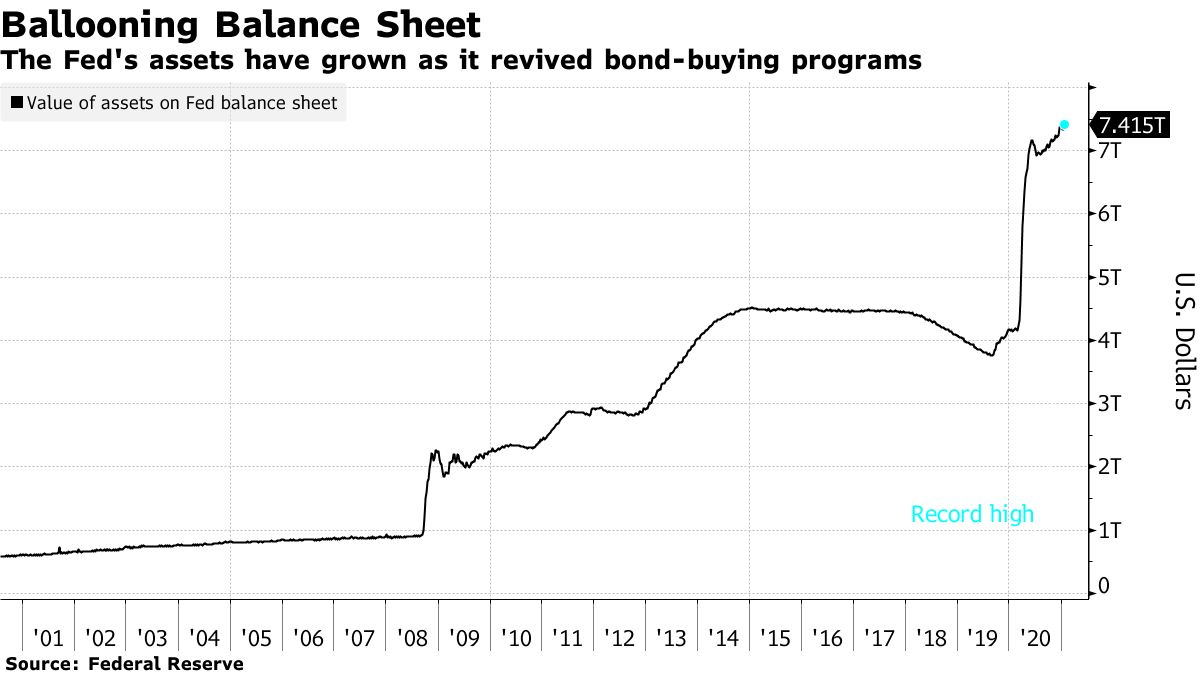 Still no sign whatsoever that the ECB is about to become more aggressive with its PEPP purchases.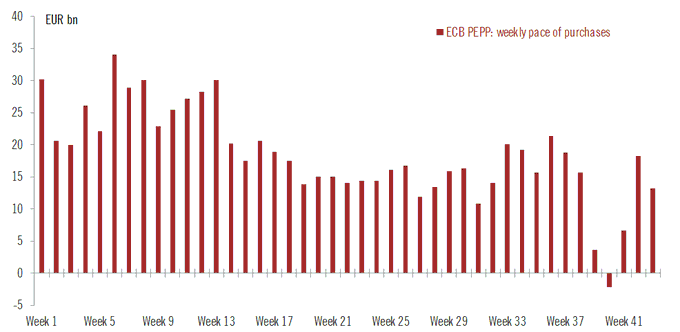 German 10Y yields vs EURUSD Either yields are too low (ECB YCC?) or the Euro is way too strong and is due a repricing.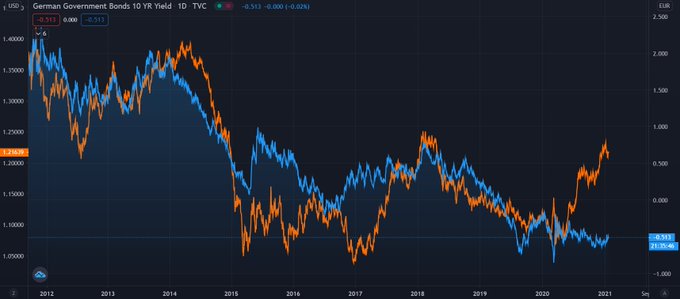 Meanwhile, IMF Outlook follows the same pattern as usual:
Significant downgrades to Euro Area short-term outlook and a benign, diplomatic "upgrade" of the following year that will likely be revised down afterward.